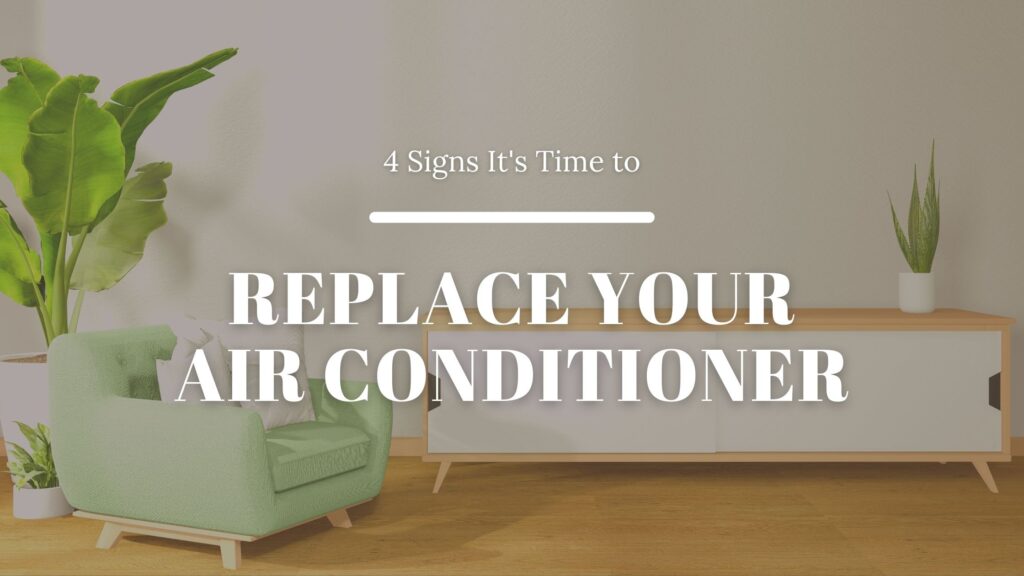 4 Signs It's Time to Replace Your Air Conditioner
Your HVAC system is often one of the biggest investments in your entire home, and the thought of replacing it probably makes you cringe. It's not a purchase to take lightly, and you should feel confident and comfortable with your decision. However, in order to do that, you need to learn about the true signs of when it's time to replace your system. Before summer hits, read these 4 signs telling you it's time to replace your air conditioner so you can make the decision now instead of being left without cool air in the middle of a hot, hot summer.
1. Inefficiency 
If your home can't seem to reach a comfortable temperature or you're experiencing uneven airflow, it might be time to replace your system. It's best to call an HVAC technician to investigate the problem and see if a replacement is needed. Not only can your comfort be impacted, but your energy bills will be, too. An inefficient system will waste energy and drastically raise your utility bills over time. 
When replacing your air conditioner, be sure to give Island Air a call. Our technicians will help you find the best Energy Star qualified system to help save big on energy and utility bills. We proudly offer high-efficiency air conditioning systems through American Standard. Models such as the AccuComfort Variable Speed Platinum 20 System have saved owners an average of 50% a year on energy bills. Incredible, right?! 
2. Odd Noises
It's time to give your HVAC technician a call when your air conditioner starts making unusual noises. Some common sounds include rattling, banging, and whistling. Odd sounds should always be taken seriously and handled as soon as possible. While a repair may be possible, if this issue is coupled with an old or inefficient system, it may be time for a replacement. 
3. Countless Repairs
As mentioned above, repairs can really add up. It often becomes more cost effective to replace your air conditioner rather than continuing to fix new or recurring issues. A great way to prevent costly repairs down the line is by enrolling in an HVAC maintenance program. These routine maintenance tune-ups can catch problems early on and save you money. Sign up for a service plan in order to keep your system running efficiently all year round. 
4. Old Age
If your air conditioning system is 10-15 years old or older, you're likely due for a replacement. Old systems tend to require constant, costly repairs and operate inefficiently compared to systems built in the last 5 years. You want to feel comfortable in your home, and old air conditioning systems often struggle to maintain your home at a comfortable temperature. It's time for a change!
Learn More
Give us a call at (251) 943-4709 to discuss a new system installation. For more information on our services, visit our website at https://callislandair.com/ or email us at [email protected]. We are your trusted American Standard Customer Care Dealer in Baldwin County, AL. 
Be sure to follow us on Facebook and Instagram for more helpful information regarding your home comfort and your HVAC system! replace your air conditioner replace your air conditioner replace your air conditioner