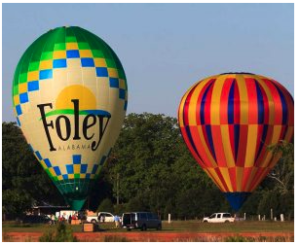 Foley, Alabama is part of our ever growing service areas. Foley is the "Forward City" and is quickly becoming one of the fastest growing areas in Baldwin County. Foley is located just a few miles north of the beautiful beaches of the Gulf Of Mexico.
Foley is quickly evolving into a sports destination vacation area. The city recently completed a beautiful soccer complex complete with 16 soccer and lacrosse fields . It is adjacent to a massive entertainment development built on over 500 acres simply known as Owa.
Owa, developed by the Poarch Creek Indians offers upscale shopping, dining and a state of the art amusement park with the second longest Roller Coaster Ride in the world. In addition to this Owa also offers hotel accommodations, RV park and many other amenities coming soon during phase two of the development.
Island Air is the #1 HVAC and AC repair contractor of choice for residents and businesses of Foley, AL. We can handle all of your air conditioning and heating needs. Contact us today.
We are Dedicated to Home Comfort. Fill out this form so we can help!