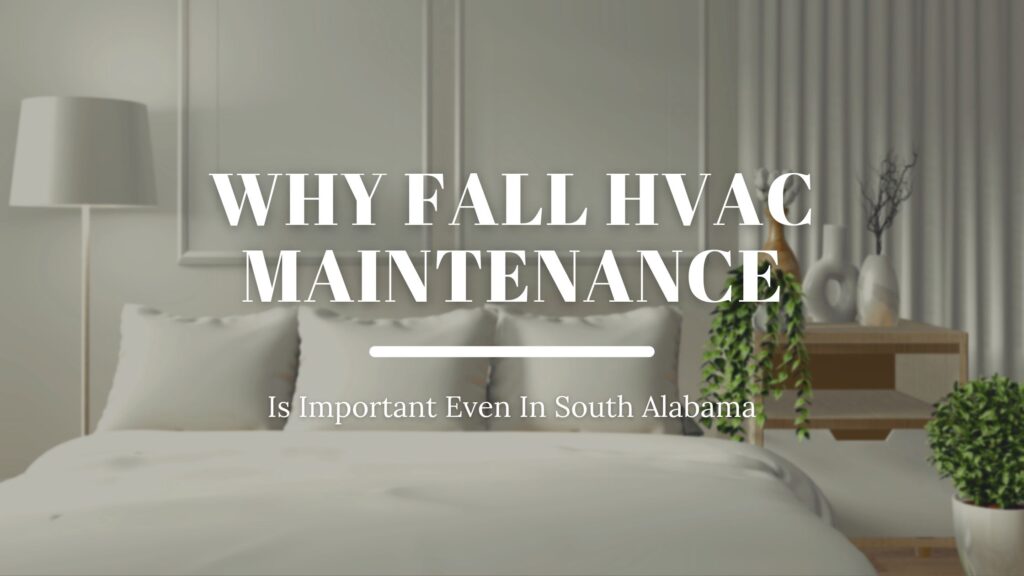 Why Fall HVAC Maintenance Is Important Even In South Alabama
The weather doesn't cool down for long in South Alabama, so you may be wondering why you need preventative maintenance on your HVAC system this fall. Besides preventing an untimely breakdown when you DO need your heating system, fall HVAC maintenance helps prolong the life of your HVAC system and keeps it running at maximum efficiency to save you money. Keep reading for more benefits you can receive from having fall HVAC maintenance performed on your system.
What We Offer
Your HVAC system is one of the biggest investments you'll make inside your home, so protecting it like you would your car, for example, is extremely important. Island Air Conditioning & Heating offers regular preventative maintenance plans for South Baldwin County homes and small businesses because we understand the importance of protecting your investment. 
With preventative maintenance from Island Air, you'll get:
Extended system life and increased efficiency to save you money in the short and the long run.

Certified technicians

who are trained to examine your entire system and properly diagnose any problems to fix them right the first time.

Two maintenance visits per year

; in the spring and in fall to prepare your system for the coldest and hottest months of the year.
Priority customer status and information on sales, rebates, latest trends, and new technologies.

Up-front, no hassle price guarantees along with

special financing (with approved credit)

if your system needs to be replaced, and preferred service pricing on repairs and replacements.
What We Do
Island Air's fall HVAC maintenance checkpoints include inspecting, cleaning, and adjusting all system components as necessary to ensure they work properly throughout any cold snap we might have during the winter. Our furnace and heat pump tune-up includes:
Pilot light testing, gas pressure measurements, and flue pipe and draft diverter inspections.

Inspection of your heat exchanger and/or duct work for damage.

Combustion analysis and carbon monoxide monitoring.

Testing for all capacitors, fan motors, blower, inducer motor, and safety controls.

Cleaning of burners, blower assembly and/or coils to optimize operational efficiency.
What You Can Do
Having regular preventive maintenance performed on your HVAC system will ensure maximum efficiency and longevity. However, you can also take steps to ensure your system performs its best throughout every season.
Clean or change your air filter every 1-3 months.

Invest in a programmable thermostat to save energy by scheduling the temperature to more efficient settings.

Clean around the outside system and free it of dirt, leaves, grass, and other objects that could inhibit proper airflow.

Check your system for any dust or debris in and around the unit. Dirt can clog the air flow and overwork the equipment. Vacuum carefully if necessary.

Vacuum the dust from all the air vents around your house and ensure they're clear of any obstruction for optimum air flow throughout your home.

Do not hesitate to contact

Island Air Conditioning & Heating

for questions, service or second opinions regarding your AC and heating needs.
Contact Us
If you're looking for a trusted HVAC dealer in the South Baldwin County area to perform regular maintenance on your HVAC system, look no further than Island Air. Island Air is a fully licensed and insured heating and air conditioning contractor. For more information on our services, visit our website at https://callislandair.com/ or email us at [email protected].
Feel free to call us at (251) 943-4709, and be sure to follow us on Facebook and Instagram! fall HVAC maintenance fall HVAC maintenance fall HVAC maintenance fall HVAC maintenance